Dear Christian Indies,
I moved to Florida three years ago, and this time of year has caused a bout of homesickness to overwhelm me each and every time the calendar moves from August to September. In my home state of Michigan, the leaves are turning color, the temperatures are falling, and the squirrels are getting plump as they prepare to hunker down for the long, cold winter.
[Read more…]

about Episode 151: NaNoWriMo: Prepping for Preptober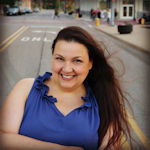 Jenifer Carll-Tong is the best-selling author of historical Christian romances and co-host of the Christian Indie Writers' Podcast.