I've never struggled to write a newsletter. Not once. Until today…and the irony of the situation is not lost on me. This week's episode of the Christian Indie Writers' Podcast is titled The First Page. 
We've all been there. We have our idea. We know what we want our story to be. We can't wait to get started. Getting started should be easy, but it doesn't always work that way. Sometimes we find ourselves staring at a blank screen, the blinking cursor mocking us relentlessly. I can attest to this…because it's what I experienced this today! 
But, my friend, don't be discouraged! We've all been there, and I promise you, if I can break through that first page barrier and write this newsletter, you can conquer your first page as well. 
In this week's episode, the ladies and I discuss exactly that and share some tips and suggestions that have worked for us. Check out our YouTube channel to watch, and while you're there, don't forget to like the video and subscribe to our channel. We really appreciate your support! 
Blessings, 
Jen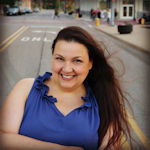 Jenifer Carll-Tong is the best-selling author of historical Christian romances and co-host of the Christian Indie Writers' Podcast.