If you missed last week's episode, you missed a great one. You can watch the replay here.
Once again, our 15 minute word sprint produced some great works. This week, the prompt was: "That's it…I quit!".
Marnie stormed through the door of Mr. Boss's office and slammed the door shut behind her. It felt good, this physical and audible manifestation of the storm that was brewing beneath the surface of what she could only imagine was a hot, red face. But that satisfaction was short lived when the action did not elicit the response she had expected.
Mr. Boss was unaffected. Not even a bit. No flinch, no whipping of the head in her direction. He just kept his casual pace as he rounded his desk, then sat calmly in his chair.
"Did you have something more that you wanted to say, Ms. Maxwell?"
He didn't even look up at her as he said it, just dropped his folder on his desk and opened the drawer to pull out a pen. The least he could do was make eye contact with her. He didn't even find her significant enough to look at her when he spoke. She might as well been the Doordash delivery person dropping off his lunch from Eduardo's.
With every second of silence and dismissiveness, Marnie felt her blood pressure rising, until it finally exploded out of her mouth.
"That's it…I quit!"
At this, Mr. Boss put down his pen, folded his hands and finally lifted his eyes to meet hers.
"No, you don't."
No, you don't? What in the world? Marnie thought. Dumbfounded, all Marnie could think to say was, "Ya-huh."
Mr. Boss slowly shook his head. "No. You're aren't quitting."
As shock began to wear off, anger returned. "You don't have the right to tell me whether or not I quit a job. It is my choice. You don't own me."
"I didn't say you couldn't quit, I said you aren't. I'm just stating what we both know. You aren't leaving, not because I say so, but because you don't actually have any intention to
Jenifer Carll-Tong is the author of historical Christian romances. She is a graduate of Boston University's College of Communication. Learn more about Jenifer and her books HERE or you can join the fun over at Jenifer's Facebook group, Jenifer Carll-Tong's C.I.R.C.L.E. of Readers. (Heads up…that's where the giveaways happen.)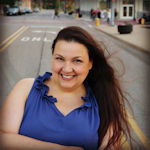 Jenifer Carll-Tong is the best-selling author of historical Christian romances and co-host of the Christian Indie Writers' Podcast.