If you missed last week's episode, you missed a great one. You can watch the replay here.
Once again, our 15 minute word sprint produced some great works. This week, the prompt was: "The most beautiful place on earth".
"So, Miss Albright … tell me, do you think of our little home?"
Sarah chose not to address Mr. Sutton's obvious facetious use of the word 'little.' "It's one of the most beautiful homes I've ever seen."
"One? Not the most?" Althea Sutton smiled as she spoke, though Sarah could tell she had unintentionally offended the woman.
"It is lovely, and by far the grandest place I have ever set eyes on."
"But there are others you find more beautiful?"
Sarah chose her words carefully. "I wouldn't say more beautiful. I would say among the homes I find beautiful."
"No doubt you are comparing ours to your friends' home…The Mallorys?"
Warren and Anna Mallory certainly have a beautiful home, but that isn't what I was thinking of."
The whole of the dinner party had grown quiet, waiting for Sarah's response. Or waiting for Mrs. Sutton's response to whatever Sarah would say next. Sarah was certain it was the latter.
"There is a home, much smaller than this but much grander than the home I was raised in that my family used to pass whenever we traveled to visit my grandmother. As a child, I used to stare out the car window eager to see it. To the little girl that I once was, it was a castle and I dreamed of once living in it."
"Ah," Althea said with a dismissive attitude. "Just a school girl's fantasy. I'm sure if you were to return there today, you would discover that it was a mere hubble compared to Sutton Estate."
"I'm sure you are right," Sarah lied, because in her heart she knew that she would always love the castle on Marble Street.
Jenifer Carll-Tong is the author of historical Christian romances. She is a graduate of Boston University's College of Communication. Learn more about Jenifer and her books HERE or you can join the fun over at Jenifer's Facebook group, Jenifer Carll-Tong's C.I.R.C.L.E. of Readers. (Heads up…that's where the giveaways happen.)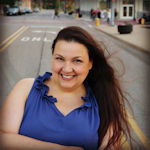 Jenifer Carll-Tong is the best-selling author of historical Christian romances and co-host of the Christian Indie Writers' Podcast.