If you missed last week's episode, you missed a great one. You can watch the replay here.
Once again, our 15 minute word sprint produced some great works. This week, the prompt was: "What are you eating?"
"What are you eating?"
So lost in his own thoughts, Cade hadn't heard Colleen approaching and the sound of her softly lilting Irish accent tinged with disgust made him jump. "Where'd you come from?"
"I was out back hanging the wash. What is that?" she asked, motionining her head in the direction of his lunch.
"Hardtack and beans. Chappy left it behind for me."
Colleen grimmaced. "What did he use to make it? Dirt?"
Cade couldn't argue. The hardtack did resemble a lump of hardened Texan clay far more than any biscuit should. It didn't taste any better, either.
"C'mon," she said, spinning on her heels. "I've got some chili con carne on the stove."
Just the words 'chili con carne' brought back memories of San Antonio and the Chili Queens that sold it from stands around Military Plaza. It also brought his saliva glands alive and his mouth began watering. But with all the other hands out, he didn't think it wise for him to enter the house. He also wasn't so certain after their last argument if the woman would use the opportunity to poison him.
But the thought of a good meal was too much of a draw and he tossed the remains of his plate to the pigs, placed his plate on the fencepost and followed…
Jenifer Carll-Tong is the author of historical Christian romances. She is a graduate of Boston University's College of Communication. Learn more about Jenifer and her books HERE or you can join the fun over at Jenifer's Facebook group, Jenifer Carll-Tong's C.I.R.C.L.E. of Readers. (Heads up…that's where the giveaways happen.)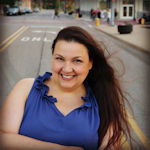 Jenifer Carll-Tong is the best-selling author of historical Christian romances and co-host of the Christian Indie Writers' Podcast.