Hello Christian Indie Writers!  
I just want to say thanks again for allowing us to be a part of your writing journey! I know I wouldn't be where I am today if it weren't for other great, supportive writing friends! 
When my career transitioned from "I'll be a writer someday" to "I AM a writer…let's do this!" I learned that the journey wasn't exactly what I had expected it would be. One thing I discovered was that the story that had been stirring around in my head for years was far more than just the sweet boy meets girl tale I had originally thought it was. The more I wrote, the more I realized that God had a story to tell as well, a story that I hope will someday enrich the life of a reader, or, better yet, further God's kingdom. 
Not every Christian writer writes Christian novels. But for those of us who do, we often struggle with the daunting task of how to present the Gospel in our novels. And, if you happen to be a Christian author who does not write blatantly Christian works, you might also have considered how you might use your platform to reach others for Christ. 
This week's episode of the Christian Indie Writers' Podcast tackles these topics and more. Join Tina, Rhonda, Jamie and myself as we discuss Sharing the Gospel with Your Writing. Click here to watch on YouTube, or here to listen in iTunes.  
Until next week!
Jen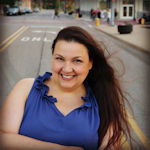 Jenifer Carll-Tong is the best-selling author of historical Christian romances and co-host of the Christian Indie Writers' Podcast.