I remember the nightmare that was learning the difference between "protagonist" and "antagonist" in school. It puzzled me to think the "protagonist" was, according to my teacher, at least, "responsible for all the action or a story," when it seemed to me the antagonist, aka, "the bad guy," was the one always making things happen, at least in the books I was reading!
I finally remembered the difference between the two because of my mom's repeated admonition to, "stop antagonizing your sister." My brain finally made the connection; antagonist is short for, "bad guy."
Over the next couple of weeks on the podcast, we're going to be covering these differences in character types, and discussing how to best handle their development, starting off with the Protagonist, or the "hero" of your story.
Of course, as a writer, you want your protagonists to be the best that they can be. But, what does that look like? What is a protagonist? What is the formula for penning the perfect protagonist? Does such a thing exist?
Find out this week on the podcast.
See you there!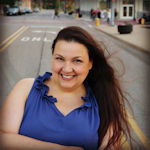 Jenifer Carll-Tong is the best-selling author of historical Christian romances and co-host of the Christian Indie Writers' Podcast.