Hey Christian Indies,

This week, I am going to break a rule.

Not just any rule, mind you, but a longstanding rule of mine.

Jen, Rhonda, and Tina have also been persuaded to become complicit in my rule breaking.

What is this rule, you may wonder?

Well, this week, on the podcast, we hosts are going to…
(drumroll, please!)
…hand out unsolicited advice.

This shall be an act of rebellion against my long standing beliefs against meddling in someone else's business. However, I believe it is an infraction necessary for the betterment of those I care about, namely you, dear reader.

This week, I am going to tell you what I wish someone had told me at the beginning of my journey toward publication, advice which would have saved me hours of agony and a puddles-worth of frustrated tears.

Tune in this week, dear reader.
Help me, help you.

Love,
Jamie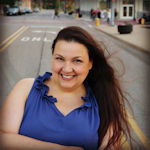 Jenifer Carll-Tong is the best-selling author of historical Christian romances and co-host of the Christian Indie Writers' Podcast.