This one thing helped me finish my novel
Greetings from Michigan!
I'll never forget the drive to the first meeting of my writing group, the Fellowship of Ladies and Accountability in Writing Society, or, as we like to refer to ourselves, FLAWS. A tongue-in-cheek title which truly reflects the quirky personalities of its members, but on that drive, I didn't know that. I didn't realize that I was not only going to enjoy these meetings, but I was going to become very close with the women of the group. So close that we would not only share our writing with one another, but our lives as well, the good stuff as well as the difficult stuff. That bond didn't happen overnight, but it did happen, and for that I am forever grateful.
All I knew was that I was nervous. Forget that…I was downright scared.
I share this because I know that for you, the idea of joining a writing group, sharing your work and putting yourself and your art under scrutiny for others to critique may be the last thing you ever see yourself doing. But if you get nothing else from this email, get this…
Do it anyway.
Outgoing and extroverted are not the same thing, and although I am outgoing, I am, in general, not an extrovert. I am happiest at home, with my family, cuddled up with a kiddo and a good book. So, joining a writing group was way out of my comfort zone. But I did it anyway. And so should you. Because joining my writing group brought the accountability and encouragement I needed to finally propel me forward from would-be-writer to novelist.
In this inaugural episode of The Christian Indie Writer's Podcast, Jamie, Tina and I discuss Writing Groups and share not only our personal experiences, but also some inside tips that we believe will help you find your place in your very own group. Click here to watch on YouTube, or here to listen in iTunes. It's an episode you don't want to miss.
Until next week!
Jen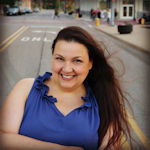 Jenifer Carll-Tong is the best-selling author of historical Christian romances and co-host of the Christian Indie Writers' Podcast.