Hey Christian Indies,

Just recently, a woman caught my eye. She was walking down the sidewalk in a fifties get-up, complete with a poodle skirt, sweater, and scarf around her neck. In moments, my mind created details of this woman's life, based solely upon her outfit. I imagined her a sold-out member of a sock-hop reenactment group, who had assembled her outfit with painstaking attention to detail. She'd done a remarkable job; every piece appeared accurate, save for one bright white exception – her shoes, which were athletic sneakers.
I gestured toward the tote the woman carried and remarked to my husband, "I bet she has a cute little pair of patent leather mary janes to put on once she gets where she is going."
He responded, "maybe not," and immediately, I could see the possibility that she might be a different sort of person altogether, someone too sensible to bother with shoes that would grow uncomfortable as the evening drew on, someone who's smuggling Cool Ranch Doritos in that bag because she can't trust anyone there to show up with a decent snack. In other words, someone a little more like me.
The fact that we can never know the truth about this woman's motivations illustrates the point that human behavior is a response to human experience, which is not universal. Today on the podcast, we will discuss how these acts of human behavior which make us stand up and take notice can help us develop characters that come alive for the reader.

See you there,
Jamie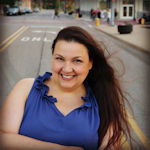 Jenifer Carll-Tong is the best-selling author of historical Christian romances and co-host of the Christian Indie Writers' Podcast.