Imagine:
You sit down to write a sci-fi space opera. You are typing away merrily when your main character meets a love interest.
You feel you are at a crossroads – should you focus on the romance, or the plot of the space opera?
You decide (wisely), not to worry about such pesky details and just keep writing. You figure, you'll just tell your story, and the genre problem will sort itself out in the end.
When the dust settles, you find you have written a romance/sci fi mash-up that doesn't fit squarely into either genre.
What's a writer to do?
Come join us this week as we discuss Genre Matters.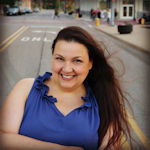 Jenifer Carll-Tong is the best-selling author of historical Christian romances and co-host of the Christian Indie Writers' Podcast.