Proverbs 15:22 New International Version (NIV) 
Plans fail for lack of counsel, but with many advisers they succeed. ~ Proverbs 15:22 
I spent quite a while working on the blurb for my upcoming release, Avoiding Esther, the second book in my Love in Lansing series. But, no matter how many tweaks I made on it, I just wasn't happy. There was something off, yet I couldn't put my finger on the problem. Fortunately, I have the ladies of the Christian Indie Writers' Podcast to turn to. 
In this week's episode, not only do you get to hear the ladies critique, and ultimately improve, my book synopsis, you get a sneak peek into what our Postcast looks like. You can watch on YouTube or listen on iTunes. If you like what you see and would like to see more Postcasts, as well as support our ministry for as little as $2 a month, you can become a patron of our Patreon page. We would be so grateful for your support. 
One final note…next week's podcast will air LIVE on Monday (rather than our usual Thursday.) All four of the ladies will be together podcasting from Blondies, a coffee shop in Lapeer, Michigan, the inspiration town for our upcoming Christmas project we are working on. If you are in the area, come by and say hello. It's sure to be a lot of laughs! 
May you have a blessed week, 
Jen 
YouTube: https://www.youtube.com/watch?v=U7AqxuXGPEE 
iTunes: https://podcasts.apple.com/us/podcast/christian-indie-writers-podcast/id1434482933 
Patreon page: https://www.patreon.com/christianindiewriters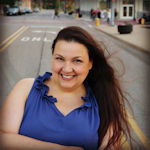 Jenifer Carll-Tong is the best-selling author of historical Christian romances and co-host of the Christian Indie Writers' Podcast.