Therefore encourage one another and build each other up, just as in fact you are doing. 1 Thessalonians 5:11
I think I'm a pretty encouraging person. Others might call me critical or blunt. They are probably right. But, understand, no matter how poorly I may at times articulate my 'encouragment,' it always comes from a place of wanting what's best for others. My heart is to encourage you. Truly. I think it's important to say that before continuing.
While perusing Twitter lately (yes, I realize the irony,) I have noticed a number of writers spending A LOT of time playing twitter games (i.e. autocomplete the following sentence, or, what's your character's favorite pie flavor.) I've also noticed a lot of Author Instagram posts with pictures of their workspaces…their immaculate, nothing out of place workplaces. Don't get me wrong, there is nothing wrong with any of these activities, but I have noticed it so often with some writers that it makes me wonder…are you actually getting any writing accomplished? I'm not posting any pictures of my workspace. It is a wreck…because I am writing there, not positioning my pencils properly.
So, here is my loving 'encouragement'… stop wasting time! Sit down and actually write the words! (Was that too harsh? Reread first paragraph, please.)
In today's episode, titled "Back on Track," the ladies and I discuss the topic of distractions. We all have them, but if we are going advance our writing careers, we need to acknowledge those things that we allow to pull us away from our writing and learn how to avoid those traps.
If you missed the live broadcast, you can watch the replay HERE, or listen on iTunes HERE. But not if you haven't written yet today. Go write first, then tune in!
Lovingly submitted,
Jen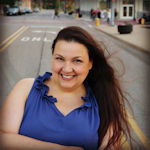 Jenifer Carll-Tong is the best-selling author of historical Christian romances and co-host of the Christian Indie Writers' Podcast.