When I was about 12 years old, my grandmother bought me my first Janette Oke book. I devoured it, and she bought me another. And another. I didn't know it at the time, but my grandmother was not only influencing my taste in literature, she was influencing my spiritual life by exposing me to stories of love that were greatly influenced by faith in God and His hand in these characters' lives. And, incidentally, she was also preparing me for my future as a Christian romance author.
It's really no surprise to learn that most writers are avid readers. However, the types of books we choose to read varies greatly. Some, like me, seldom stray from their favorite genre. Others, like Tina, read across many genres. It should come as no surprise, I suppose, that I only write romance, yet Tina writes across multiple genres.
In today's episode, the ladies and I have a chat about reading within (and outside of) our chosen genres. So, grab a cup of coffee, put on your fuzzy slippers and give a listen to our discussion. And let us know your thoughts! We really want to hear what you think about reading and genre writing in the comments of our YouTube webcast HERE or on the iTunes podcast episode HERE.
Until next week, keep writing the stories God has given you!
For Him alone,
Jen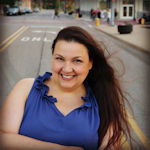 Jenifer Carll-Tong is the best-selling author of historical Christian romances and co-host of the Christian Indie Writers' Podcast.