Orangutans and Silverware
Greetings Indie Writers!
Do you remember the first time your parents left you home alone? How did you handle this little slice of freedom? Did you quietly reorganize the silverware drawer, counting the minutes until adult supervision once again entered the home? Or, did you run around, flailing your arms like a deranged orangutan and screaming at the top of your lungs until you felt like you would puke? Well, recently Jamie and myself were left to our own devices on podcast recording day. I'll let you guess which analogy best fits our reaction.
All of us have been working on websites for our own personal brands. It has been at times a difficult, and sometimes frustrating experience. But, we are blessed to have a good friend whose superhero alter ego is HTMLgirl and have been able to rely heavily on her expertise. But, Jamie and I wondered, what about those writers who not only don't have a superhero buddy, but also don't have the funds to support a paid website?
Thus, Episode 3 of the Christian Indie Writers' podcast was born. In this week's episode, join me and Jamie as we navigate WordPress.com, a free website builder. Neither of us had even looked at the platform, let alone used it to build a website, before recording this episode. Yet, by the end, we had created an attractive, usable site that any new author could be proud of! Trust me when I say, if we can do this, so can you! There were no smoke and mirrors used in the making of this podcast (although there may have been an edit or two made for the sake of brevity.) So, check it out on YouTube or iTunes before Tina and Rhonda return and take away our podcasting rights!
Yours in silverware organization and orangutan shenanigans,
Jen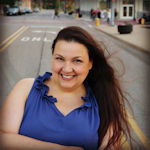 Jenifer Carll-Tong is the best-selling author of historical Christian romances and co-host of the Christian Indie Writers' Podcast.