Writing your book is hard. It takes dedication and true grit to take a story idea and turn it into an 80,000 word representation of that story. So, before I go any farther, if you have been able to type the words "The End," then congratulations! If you have yet to finish your novel, then let me encourage you… you can do this! The world needs your story!
After all that hard work, the rest should be easy. Just hit the publish button, right? Unfortunately, it isn't that simple. Next comes the editing, then book covers and layout, then marketing and promotion, and the list goes on and on. It can be overwhelming. It can be frustrating. We know. Because we are smack dab in the middle of it all right alongside of you.
On this week's podcast, Jamie shares with us her experience with publishing her latest book through KDP Create on the Amazon platform. It's a true, 'In The Trenches' episode that will not only give you some good insight into what to expect when you are ready to publish, but it will also make you laugh right along with Jamie and the rest of us. Plus, as always, the ladies share some of their flash fiction created only moments before going LIVE. So, if you missed the LIVE broadcast, tune in to the YouTube replay HERE. You can also listen on iTunes HERE.
We can't wait to continue this journey toward publication with you!
In His presence,
Jen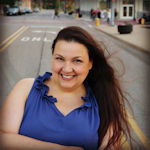 Jenifer Carll-Tong is the best-selling author of historical Christian romances and co-host of the Christian Indie Writers' Podcast.