Dear Christian Indie,
You should have been there.
When the hosts of the podcast discovered that our next episode would air on April 1st, eyes glistened, hands wrung mischievously together, and cackling commenced. There was talk of shenanigans, and the notion of "anything could happen" was bandied about.
Indeed, planning for our April 1, 2022 episode has been like planning for no other episode before, and we're excited to bring you along for this fun and spontaneous episode.
It's one you would be foolish to miss!
See you there,
Jamie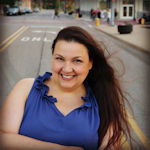 Jenifer Carll-Tong is the best-selling author of historical Christian romances and co-host of the Christian Indie Writers' Podcast.