Dear Indie,

It's official, National Novel Writing Month is upon us! We're almost a week into the writing frenzy, and we thought it would be a good idea to check in with each other regarding our goals, and see how each of us is doing meeting them.

Of course, we all know the "big" goal of NaNo is to create 50k words during the month of November, but accomplishing such a big goal is a journey of crushing several smaller ones along the way. Some of us do this by committing to prescribed daily writing times. Some of us do this by committing to a certain number of words written per day (or per week).
There are many ways to slay this particular dragon, and we're going to discuss how each of us is handling the task, plus check in with our live chat participants and see how the challenge of National Novel Writing Month is going for them. We'll be offering cheers of celebration for those of you on track to get your big win, and encouragement and strategies to help get those of you who've fallen a bit behind back on track.

You won't want to miss it!
See you there,
Jamie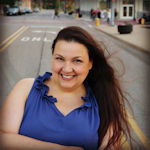 Jenifer Carll-Tong is the best-selling author of historical Christian romances and co-host of the Christian Indie Writers' Podcast.