Hey Christian Indies,
We're kicking off a new series this week entitled, "Essential Writing Tips." With this series, we hope to really dig into the "first things first" elements of writing. This week, we're starting with getting to know your characters.
You might wonder, "how am I supposed to get to know an imaginary person?" or, "why would you bother to do so?"
In response, I offer this challenge; think about your favorite character from a book. Now, imagine you learn the author is planning to kill that person off in the next novel.
Do you feel sad?
If so, it's because the author of the book featuring your beloved hero did a great job of creating a realistic character who lives in your mind's-eye – one with likes, dislikes, preferences and opinions – someone you would feel sad to learn had passed away.
Such characters are not born from thin air, Indie; authors work hard to achieve such amazing results, and one trHow can you harness this power – the power to create an entire person from nothing, using only the power of the written word?
Tune in to find out!
See you there,
Jamie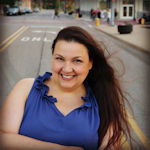 Jenifer Carll-Tong is the best-selling author of historical Christian romances and co-host of the Christian Indie Writers' Podcast.