Book Marketing Strategies 2022
Paid email marketing. Reader sites. Promo sites. Deal sites. Lions. Tigers. Bears. Oh my!
Book marketing is confusing enough without having to navigate through all the confusing names of what essentially are the same thing… book promotion sites. But what are they and how do you find the best book promotion sites for your novel?
Recently, in Episode 172, we continued our Book Marketing Strategies 2022 series where we discussed Paid Email Marketing Websites. What are they? Where do you find them? And once you've found them, what do you do with them. You can watch or listen to this episode, but the following article will give you the bullet points of what we discussed.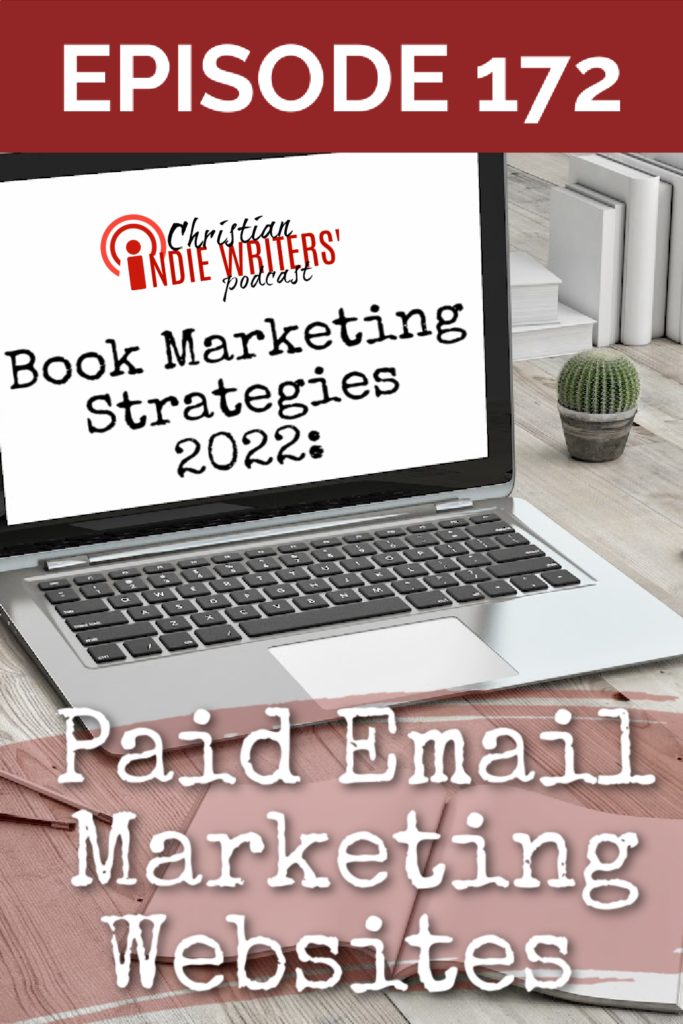 What are Paid Email Marketing Websites?
What are the best book promotion sites for 2022?
How do I use Paid Email Marketing to promote my book?
What are Paid Email Marketing Websites?
In a nutshell, Paid Email Marketing Websites are where readers receive deals on books
"They are like Groupon for ebooks: authors pay a fee to have their book listed in the daily offers – usually sent out by email – and they get lots of sales or downloads in return. Readers get freebies and discounts, and the author's book jumps into the charts; everyone wins." ~David Gaughran
They go by a lot of different names in the author world: Promo sites, deal sites, reader sites. They have websites that readers can go to and find the daily deals, but the real workhorse of this model are the emails.
Paid email marketing DOES NOT REPLACE YOUR EMAIL LIST.
We're talking about newsletters next week in Episode 173.
What are the best book promotion sites for 2022?
As we said on the show, you need to do your research before paying anyone to promote your book. David Gaughran has a page on his website of book promotion websites that he has used and are vetted. Tina and Jen also shared what book promotion sites have worked (and haven't worked) for them. But remember, your results may vary
The following is a list of sites we have either used or have colleagues that have used them:
Bookbub: – the big daddy…in scope andin price

Bookbub Deals are very expensive, but if you listen to any author who has gotten one, they are well worth the price
The problem is, these are difficult to get
Jen has a calendar reminder set for every 90 days to apply again.

Faithful Reads

Jen always finds success with Faithful Reads. This is her #1 choice for Best Book Promotion site.
Tina had success with this one but not as well as Fussy Librarian. However, if you listen to the episode, you'll hear how this might not have been the case.

Fussy Librarian

Jen: Did great for freebie, lost money on $.99 deal. Even with the loss, Fussy Librarian is Jen's 2nd most successful promotion go to.
Tina: Hit #1 in multiple categories every time she used it.

Freebooksy/BargainBooksy

Jen has had success with both Freebooksy and Bargainbooksy, but did far better with the free ebook promotion site.

Used, but a little less successful:
There were other sites Jen has used and lost money on. To hear about those sites, listen to Episode 172 HERE.
How do I use Paid Email Marketing to promote my book?
Now that you know what they are and and a few ideas of which best books deals to try out, what are some of the best ways to use them to promote your book?
Of course, you can just use them as a regular book promotion marketing system for your Free First in Series (FFIS – See episode 172)
Book Launch

Discount earlier books in the series leading up to the release date of new novel
Discount New Release and "Stack" promos around release date
Before we wrap it up, here are a few best practices the ladies also discussed in this episode:
Stacked promos will give you more sustained success

Amazon's algorithm seems to like sustained sales over a period of time

Using in conjunction with paid advertising can be a good thing
Using in conjunction with your email list/newsletter swaps worked well for Jen's most recent release
Paid email marketing can be just the right kind of book promotion you need to get more eyes on your book, so we hope you give it a try. If you'd like to learn more about the subject, watch or listen to the entire Episode 172. Also check out David Gaughran's site on this subject.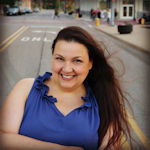 Jenifer Carll-Tong is the best-selling author of historical Christian romances and co-host of the Christian Indie Writers' Podcast.