Hey Christian Indies,
Summer is quickly slipping away and that can only mean one thing…back to school.
But it isn't just the little tykes that need to prepare for the change of seasons. As writers, the transition into fall is the perfect time to get your writing and your author business back on track.
It really reminds me of the New Year. Time to revisit those goals and resolutions, get back on track, change our mindset again.
Or maybe you've been plugging along all summer without a hitch. If so, you are my hero, can I come to visit and see if I can catch some of what you got?
Be sure and join our private Facebook group, Listeners of the Christian Indie Writers Podcast, to be a part of this growing and dynamic community of Christian writers.
We can't wait for you to join us on today's podcast!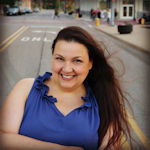 Jenifer Carll-Tong is the best-selling author of historical Christian romances and co-host of the Christian Indie Writers' Podcast.