Are you tired of pleasing your readers? Do accolades and heartwarming emails from superfans drive you mad?
Do you long for dozens of 1-star reviews? Are all those 4 and 5 stars simply boring you to tears?
Is there not enough controversy, drama, stress, or bad press in your life?
Then this is the episode for you! Join the ladies as they discuss ways to really tick off your fan base.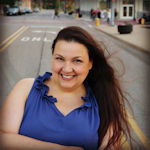 Jenifer Carll-Tong is the best-selling author of historical Christian romances and co-host of the Christian Indie Writers' Podcast.