Are you struggling in life? Are you looking for purpose in the middle of the storm you are weathering? It might be hard to see through the storm right now, but God might be allowing you to endure this hardship in order to write your next book. In this episode, nonfiction author Drew Wallingford joins the ladies to discuss how you can use your personal experiences to write your next book.
To listen to Jen on Drew's podcast, The Lunch Table, click here: https://podcasters.spotify.com/pod/sh…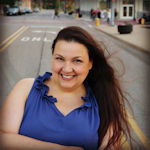 Jenifer Carll-Tong is the best-selling author of historical Christian romances and co-host of the Christian Indie Writers' Podcast.