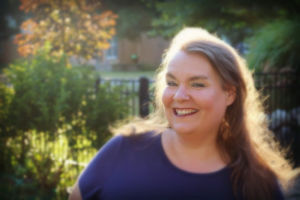 Jamie Hershberger enjoys writing shorts (short fiction) under the pen name, J. R. Nichols. She is the creator and curator of www.writingshorts.net and the editor of The Writing Shorts Newsletter.  Her flash fiction has won several contests and has been featured in two anthologies.
Since teaming up with FLAWS – the original writing group from which was born this podcast – Jamie has published two out of four of a series of lite sci-fi novellas and three short stories. Her first novel is anticipated for release in the fall of 2021. You can watch her write a piece of short fiction, LIVE each Friday on The Christian Indie Writers' Podcast Youtube Channel, based on the podcast's prompt for the week. You can watch her pre-June 18, 2021 sprints on her Facebook page.
Born and raised in Metro Detroit, J.R. Nichols now resides in sunny central Florida. When she is not writing or editing, she and her happy hubby are scrambling to keep up with the lives of their three amazing teenagers.